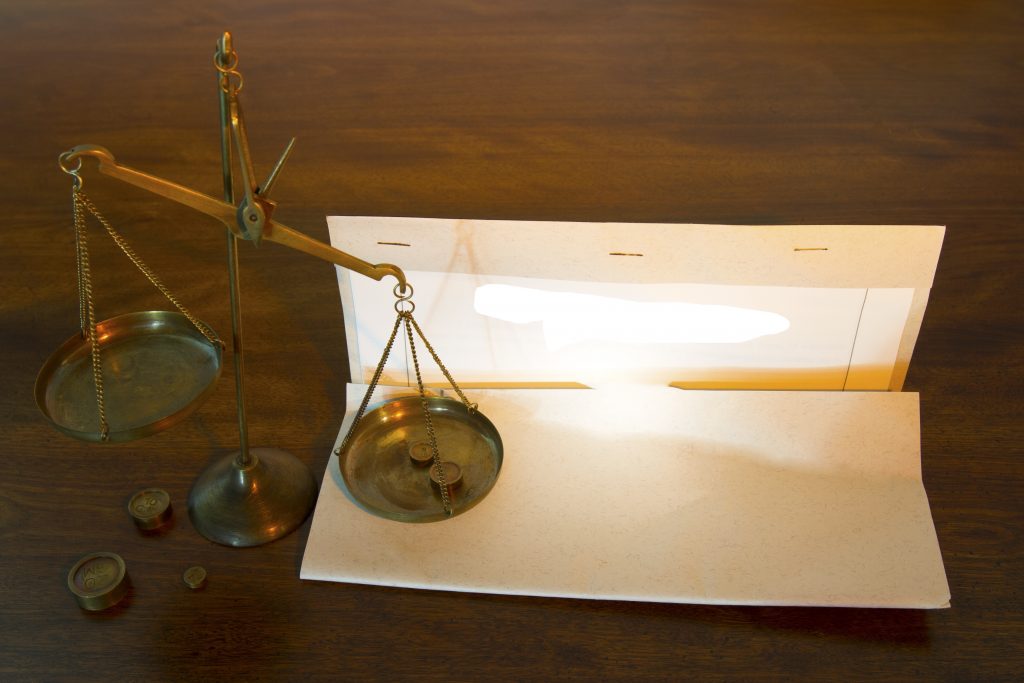 What Is the Standard for Admission of Evidence in a Hearing on Revocation of Supervised Release or Probation?
Because the Federal Rules of Evidence do not apply in proceedings for revocation of supervised release revocation or revocation of probation, the standard for admitting evidence for the judge to consider is lower than in a regular trial.
"Supervised release revocation hearings are not criminal prosecutions…." U.S. v. Kelley, 446 F.3d 688, 689 (7th Cir. 2006). "Consequently, the full panoply of rights that the Constitution guarantees to criminal defendants does not extend to individuals who are the subject of revocation proceedings." U.S. v. Neal, 512 f.3d 427, 435 (7th Cir. 2008). "[T]here is no though to equate this second stage of parole revocation to a criminal prosecution in any sense. It is a narrow inquiry; the process should be flexible enough to consider evidence including letters, affidavits, and other material that would not be admissible in an adversary criminal trial." Morrissey v. Brewer, 408 U.S. 471, 489 92 S. Ct 2593, 2604 (1972).
The Federal Rules of Evidence do not apply in "[p]roceedings for… granting or revoking probation…." Fed. R. Evid. 1101(d)(3); See, also, United States v. Hall, 419 F.3d 980, 986 (9th Cir. 2005) (the Rules of Evidence "do not strictly apply to revocation hearings."). The exclusion also extends to proceedings for the revocation of supervised release. United States v. Walker, 117 F.3d 417, 420 (9th Cir. 1997) (agreeing with the rationale of United States v. Frazier, 26 F.3d 110, 113 (11th Cir. 1994)("…Congress considered probation revocation and supervised release revocation to be so analogous as to be interchangeable."). Therefore, hearsay testimony and unauthenticated documents may be admissible. See, e.g., U.S. v. Miller, 514 F.2d 41, 42-43 (9th Cir. 1975); U.S. v. Pratt, 52 F.3d 671, 675 (7th Cir. 1995), cert. denied 516 U.S. 881, 116 S. Ct. 216 (1995). Similarly, otherwise excludable evidence is also admissible. See Herbert v. United States, 201 F.3d 1103, 1004 (9th Cir. 1999) (exclusionary rule does not apply); United States v. Verduzco, 330 F.3d 1182, 1185 (9th Cir. 2003) (ban on use of nolo contendere plea in Fed. R. Crim. P. 11 does not apply in supervised release revocation hearings).
"Crawford does not create a Sixth Amendment right of confrontation applicable to supervised release revocation or similar proceedings." Hall, 419 F.3d 989 (referring to Crawford v. Washington, 511 U.S. 36, 124 S. Ct. 1354 (2004). " Still, the hearings must comport with the protections afforded to defendants by the due process requirements of the Fourteenth Amendment to the Constitution. Morrissey, 408 U.S. at 489. These protections including notice, an opportunity to be heard and present witnesses and evidence, the right to confront an adverse witness unless there is good cause otherwise, a neutral and detached hearing body, and a written statement by fact-finders as to the basis for revocation. Id. Keeping in mind, however, the flexibility to consider letters, affidavits, and other material not usually admissible criminal trial. Id.; Miller, 514 F.2d at 42-43; Pratt, 52 F.3d at 676.
Where hearsay not subject to an exception is to be submitted as evidence, the Court should employ, on the record, "a process of balancing the defendant's interest in confrontation against the Government's good cause for denying it." U.S. v. Martin, 984 F.2d 308, 310 (9th Cir. 1993) (citing U.S. v. Simmons, 812 F.2d 561, 564 (9th Cir. 1987)); see, also, Hall, 419 F.3d at 986. The defendant's interest in confrontation is weighed by looking at the importance of the evidence to the ultimate finding. Martin, 984 F.2d at 311. "Good cause" is weighed by "look[ing] to both the 'difficulty and expense of procuring witnesses' and the 'traditional indicia of reliability' borne by the evidence." Id. At 313 (internal citations omitted) (citing Gagnon v. Scarpelli,411 U.S. 778, 782 n. 5, 93 S. Ct. 1756, 1760 n. 5 (1973), and Simmons, 812 F.2d at 564).
Where a party is concerned with the difficulty and expense of procuring witnesses, a court may consider whether the conventional substitutes for live testimony, including affidavits and documentary evidence, may be appropriate. Gagnon, 411 U.S. at 782 n. 5; see Martin, 984 F.2d at 313 (dismissing the difficulty and expense factor for government's failure to provide a substitute).
As to the second consideration for determining "good cause," courts have looked at indicia of reliability, such as details contained in the statements and corroborating evidence. See, e.g., Hall, 419 F.3d 988-989 (hearsay statement to police admissible because corroborated by facts); Miller, 514 F.2d at 42 (unauthenticated state court files and a state probation report were admissible because the U.S. Probation Officer testified that he made xerox copies and obtained the additional information from the court files); Simmons, 812 F.2d at 564-565 (not plain error for the district court to admit authenticated hospital records prepared by the defendant's physician over a hearsay objection); Walker, 117 F.3d at 420-421 (hearsay testimony of one probation officer about records kept by another probation officer was sufficiently reliable).
For these reasons, the lower standard can cut both ways, in favor of a defendant or the government.
Daniel W. Layton, the author of this post, is a former federal prosecutor and former IRS attorney, who founded a tax litigation practice representing individuals and businesses in Newport Beach, California.
Posted on 09/03/2019 by Daniel Layton.