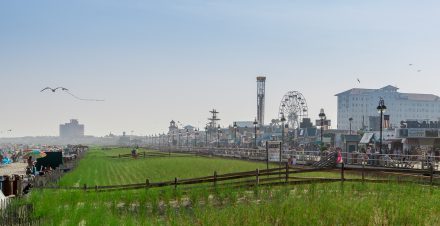 A blast from the past just came across the headlines recently surrounding a member of the hit show of 2009, Jersey Shore. I had previously covered the indictment of Jersey Shore star Michael "The Situation" Sorrentino in a previous blog post found here. Recent developments have Mr. Sorrentino along with his brother Marc, the lesser known Sorrentino, pleading guilty to committing tax evasion and tax fraud respectively. By Michael Sorrentino's admission, he earned taxable income in 2011. He attempted to avoid paying taxes on this income by concealing a portion of his income and by making multiple cash deposits of less than $10,000. Marc, according to documents filed in court, earned taxable income in 2010 and willfully provided his accountants with false information in order to underreport income. The sibling duo now faces sentencing on April 25 and both face 3 to 5 years of prison time for tax evasion and fraudulent tax return preparation. These proceedings are no coincidence as they come at the end of the tax cycle.
The relevant text of the press release is below and can be found on the DOJ website here:
Michael Sorrentino admitted that in tax year 2011, he earned taxable income, including some that was paid in cash, and that he concealed a portion of his income to evade paying the full amount of taxes he owed.  He also made cash deposits into bank accounts in amounts less than $10,000, in an effort to ensure that these deposits would not come to the attention of the IRS. 
Marc Sorrentino admitted that for tax year 2010, he earned taxable income and that he assisted his accountants in preparing his personal tax return by willfully providing them with false information and fraudulently underreporting his income. 
U.S. District Judge Susan D. Wigenton scheduled sentencing for April 25.  Michael Sorrentino faces a statutory maximum sentence of five years in prison for tax evasion. Marc Sorrentino faces a statutory maximum sentence of three years in prison for aiding in the preparation of a fraudulent tax return. Both also face a period of supervised release, restitution and monetary penalties.  Gregg Mark, the accountant for the Sorrentino brothers, previously pleaded guilty in 2015 to conspiring to defraud the United States with respect to their tax liabilities.  
Posted by taxattorneyoc of the Tax Law Office of Daniel W. Layton, Esq.