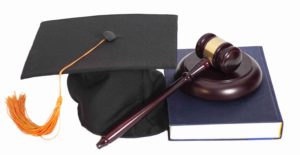 Tax LLM Rankings: The Top 10 Best LLM Programs (Including Online Executive Tax LLM Programs)
I first posted about the top 10 best LLM programs, (Master of Laws in Taxation programs) and the various tax LLM rankings, about eight years ago.  I previously said that not much can change in that time, except the methodologies of those who are ranking the "best" LLM programs.  With recent world events, however, we have a new important consideration – ranking the best online programs became more valuable.  I would note that several of the traditional top programs already have "Executive" tax LLM programs, with NYU and Golden Gate University (MST) being years ahead on it, but Georgetown having one as well.  A cursory search online did not reveal such programs for University of Florida or Northwestern, though their traditional programs have likely gone remote, so who knows the difference between "executive online" and traditional anymore or why they bother with different labels.  So, the top 3 online executive tax LLM programs (my rankings):
 NYU
Georgetown
Boston University
The top 3 traditional tax LLM programs have been NYU, Georgetown, and Florida by most rankings' accounting, but I always questioned University of Florida's inclusion in the top 3, or a "top 3" as a concept in tax LLMs at all, because in fifteen years as a tax practitioner I still have yet to meet a UF LLM tax grad that I was aware of, though I have met plenty of NYU and Georgetown tax LLM grads.  Being a graduate of the University of Chicago Law School and having a certain affection for Northwestern, I have always placed Northwestern's tax LLM program above Florida's, even though it is a younger program.  As discussed further below, US News finally confirmed my beliefs.  I am now willing to agree that there is a top three, with NYU, Georgetown, and Northwestern.  In case you were wondering, there is no use in national rankings after these three.  There is only "top local" in my estimation.
One thing I did not mention at that time is that Paul Caron of the TaxProf Blog has published a fairly in-depth article ranking programs (see the abstract and find the download by clicking here).  The article is very comprehensive and I think it at least provides some insight on why UF's program is considered a top program – mainly the productivity of its faculty. However, as discussed at length in the article, employment information for LL.M. programs is unclear or not readily available.  Caron also concedes that the driving factor for most attending LLM programs is improved career prospects.  Thus, the utility of relying on either Caron's ranking or USNEWs as a guide for choosing an LLM program beyond the top 2 based on rankings is dubious.  Nonetheless, the in-depth information provided by Caron is invaluable.
Caron's article provides the following ranking for 2011:
 New York University
University of Florida
Georgetown University
Northwestern University
University of Miami
Boston University
University of San Diego
Loyola Los Angeles
Southern Methodist University
Denver Univ./Univ. Of Washington/Villanova
This can be compared to the 2022 US News list of top law schools in the area of tax (https://www.usnews.com/best-graduate-schools/top-law-schools/tax-law-rankings):
NYU
Georgetown
Northwestern
University of Florida (Tied for #3, but alphabetically inferior)
University of Virginia
Obviously, University of Virginia does not have a dedicated Tax LLM program for domestic students.  I assert that their list is historically meaningless for LLM because it seems to weigh overall school reputation more than the actual tax program (apparently based on a broad survey of academics at other institutions, the majority of whom would not likely know much about scholarship – or employment – a niche area of law), which makes sense for JD students more than for for LLM students.  However, 2022 represents the first year that I believe US News has gotten the top 3 mostly right, moving Northwestern up from 4th in 2021, though I still question Florida being tied with Northwestern. 
Further down the list is a still fairly new program to tax LLMs, UC Irvine.  But, in terms of consistent faculty strength, I would posit that other nearby schools like University of San Diego and Loyola (Los Angeles) have a stronger employment, alumni base, and faculty history.  The UC Irvine Tax LLM program has many of the same solo/small firm practitioners that were previously adjunct-teaching at Chapman Law School and boasted a "practical" LLM when it was formed, which I suppose is a nice way of saying it is preparing its students to go solo as well.  I would also note that the hype that Irvine built around itself by temporarily boosting its image and metrics under Irwin Chemerinsky has subsided and the perceived quality of the school as a whole, for example in US News rankings, puts it in similar territory to UC Davis or where UC Hastings used to be (when it was called UC Hastings).  Irvine is a respectable school in Orange County, but it doesn't have the same tools that allowed Northwestern's LLM program to be in the same conversation with NYU and Georgetown.  Once you get past those three, you should be looking local in any event.
These two rankings can be compared to taxtalent.com's 2018 Top in Tax Educational Survey, which is a survey of 370 current heads of corporate in-house tax departments (who each selected up to 5 LLM tax programs):
NYU
Georgetown
Harvard
Florida
Boston Univ.
Villanova
Northwestern
University of San Francisco
Univ. Michigan
(tie) Univ. Denver, Sturm and DePaul University
I would love to tout Tax Talent's survey as the best for students concerned with career prospects, but Harvard and Michigan simply don't belong on this list.  Year after year they make this same mistake. Harvard has only an LLM program designed for foreign law graduates, with the option of focusing on tax with a few select courses.  Michigan, as noted in a prior post, only has a tiny academically-driven tax program that most people don't know exists.  Tax Talent's continued failure to account for this severely undermines its ranking's credibility.
In addition, the Tax Talent ranking has fluctuated so much over the years, which may be in part due to the drastic increase in survey responses (it was 155 responses years ago, less than half the current tally).  A few years ago, the Tax Talent ranking fairly well matched my personal view of tax LLM programs., with Northwestern (at that time coming in third) and Boston University both outperforming Florida among employers. Northwestern's drop from 3rd to 7th could only be explained by the change in demographics of respondents, rather than reputation – which doesn't shift so drastically year to year.  University of Denver also appears in the top-ten of this ranking, which I think matches historical impressions of UD's tax program.  Golden Gate was previously in the top ten, punching above its weight relative to its JD program, but this was probably a reflection of its surprisingly popular Master's of Science in Taxation program.  Now, a much less nationally known tax school, USF, is in the top ten and GGU is nowhere to be seen.
That isn't to say that one should fly across the nation to attend any program other than NYU's, Georgetown's, or Northwestern's.  I certainly wouldn't advise someone trying to find employment in California to fly to Philadelphia to attend Villanova.  My own experience at Golden Gate was good, but my employment campaign was a local one. In fact, I chose to attend Golden Gate rather than NYU or Georgetown because of its local connections – something I was missing coming from the University of Chicago – and it was the right choice for me.  The balancing of a local program versus a national one is always a difficult choice.  But, with this changing world, the stigma of online "executive" tax LLM programs may greatly diminish and it may be an easier choice – NYU or Georgetown Executive Tax LLM programs, if you can get in.
The author of this post is Daniel W. Layton.
Post updated 05/06/2022.
Blog Posts On This Topic Include:
Is Getting a Tax LLM A Good Idea? Part 1: LLM Programs Grew More Competitive…
Is Getting A Tax LLM A Good Idea? Part 2.1: Is It Worth the Cost?
Is Getting a Tax LLM a Good Idea? Part 2.2: Value of a Tax LLM After Your First Job
Is Getting a Tax LLM a Good Idea? Part 3.1: Ranking the Top Tax LLM Programs (2014)
Is Getting a Tax LLM a Good Idea? Part 3.2: Ranking the Top Tax LLM Programs – Update (2019)