Orange County Tax Attorney Daniel W. Layton
A civil and criminal tax attorney firm with locations in Old Town Tustin and downtown Anaheim. (949) 301-9829 (714) 409-3522 Tustin Tax Law Office 17702 Irvine Blvd., Suite 200 Tustin, CA 92780 Anaheim Tax Law Office 201 E. Center Street, Suite 119 Anaheim, CA 92805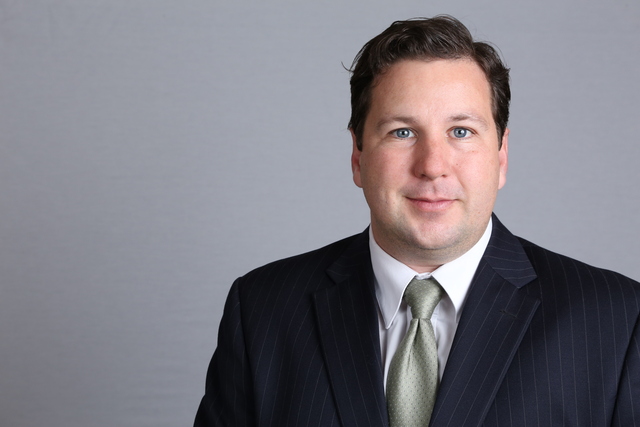 ---
Daniel W. Layton, an Orange County tax attorney with offices in Old Town Tustin and downtown Anaheim, is the principal of TAOC.  He is a former Federal tax prosecutor and former trial attorney for the IRS. His practice as a tax attorney is dedicated to handling all aspects of tax controversies for his clients, including audits, innocent spouse relief, collection, international tax, Tax Court, and criminal tax defense. With over ten years of experience in the tax law field, Daniel W. Layton takes pride in the satisfaction of his clients who are looking for knowledgeable, diligent, and ethical representation.
There Is No Substitute For Experience.
Daniel W. Layton has dedicated his entire career to handling and resolving IRS tax issues, ranging from sole proprietorship and partnership audits, to collection due process and offers in compromise, to sophisticated tax litigation involving potential liabilities of over a quarter billion dollars asserted against interrelated corporate entities. When you are looking for peace of mind, there is none greater than when you know your tax attorney will competently and confidently deal with the IRS on your behalf.
Mr. Layton has extensive experience and insight from his time in the government sector, which greatly benefits his clients. As a former Federal tax prosecutor with the U.S. Department of Justice, in the Tax Division of the U.S. Attorney's Office in Los Angeles, and a former IRS trial attorney in San Jose, he has litigated a wide variety of civil and criminal tax evasion cases in Federal district court and in U.S. Tax Court arising from notices of deficiency, collections determinations, and IRS innocent spouse relief determinations.
Mr. Layton's tax litigation and trial experience has resulted in at least 30 reported decisions in Tax Court, U.S. District Court, and the Ninth Circuit.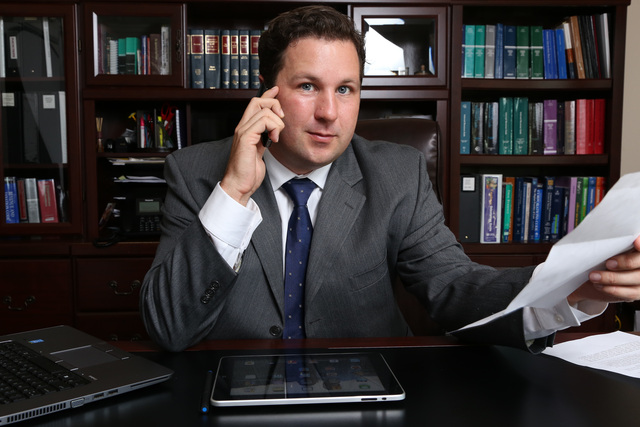 Get the Benefit of In-Depth Knowledge of IRS Procedures From First-Hand Experience.
Although many tax attorneys have advanced degrees in tax, few can understand the way IRS agents think, the language they use, and the steps IRS agents are likely to take in your case better than someone who once sat in their shoes. When you don't know what the IRS is doing, don't understand why they are asking certain questions or for certain documents, or don't understand the technical tax language they are using, it can be intimidating. Daniel Layton's in-depth knowledge can level the playing field. Mr. Layton's insights shine a light on the inner workings of the IRS for his clients in order to anticipate the IRS's next moves and to avoid costly mistakes.
Mr. Layton has exceptional familiarity with the IRS's practices and procedures due to his tenure as an attorney for the IRS, in the IRS Office of Chief Counsel's office in Silicon Valley. There, Mr. Layton provided training to IRS revenue officers and revenue agents in San Jose and in the Fresno Service Center, advised a specialized group of revenue agents assigned to tax shelters, and reviewed the IRS's proposed assertions of penalties, including Foreign Bank Account (FBAR) penalties for undisclosed offshore accounts and civil fraud penalties.
---
As a former Federal prosecutor, Mr. Layton understands how the IRS conducts its investigations against individuals alleged to have committed tax evasion and tax fraud. Mr. Layton's district court experience includes litigation of claims for refund, collections cases, IRS summons proceedings, injunctions, and criminal tax cases. Mr. Layton has successfully litigated several high profile district court cases, including a tax shelter case with over $350 million at issue and one of the first cases involving disclosure of foreign holders of domestic bank accounts. He has significant experience in the area of identity theft and tax fraud, holding the position of Stolen Identity Refund Fraud coordinator for the U.S. Attorney's Office.
Hire an Attorney Recognized by the IRS and the Orange County Tax Law Community.
Daniel Layton was recognized by Coast Magazine as one of Orange County's top tax attorneys in October of 2015. He was given the "Client's Choice" award by the national lawyer's rating service AVVO, which also ranks him as a Top Attorney with a perfect 10.0 rating, the highest rating available.
Mr. Layton is honored to serve as the 2016 Chair of the Tax Law Section of the Orange County Bar Association, continuing his history of leadership in the tax community. In addition to receiving the
Bravo!
award for training IRS agents and revenue officers during his tenure with the government, Attorney Daniel Layton has provided training to other attorneys at the annual meeting of the California Bar Association, presented continuing education before the Tax Section of the Orange County Bar Association, and has published in the California Journal of Tax Litigation.
Daniel Layton is a graduate of the University of Chicago Law School, where he was a Victor McQuistion Scholar. He earned his Master of Laws in Taxation from Golden Gate University in San Francisco and his undergraduate degree from San Diego State University.
If you need an experienced tax attorney in Southern California, do not hesitate to contact Attorney Daniel W. Layton at (949) 301-9829 or (714) 409-3522.
Based in Tustin and Anaheim, California, Tax Attorney OC serves the surrounding area including Irvine, Newport Beach, Fullerton, Brea, Yorba Linda and other cities in Southern California.